Top Notch Danville Drip Irrigation Services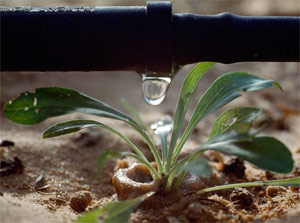 We are your Danville drip irrigation specialists. From installation to repair, maintenance, and upgrades, we've got you covered. If you haven't considered an irrigation system before, then you should start thinking about them today… Drip irrigation systems will keep your lawns green and healthy – while saving you time and money. Our team of specialists in Danville CA will work with you to ensure that you receive the best drip system for your needs...at an affordable price. For a FREE quote, call 925-529-4391 today!
The Best Drip Irrigation Service in Danville CA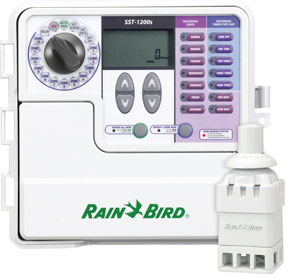 Why install a drip irrigation system?
They're efficient…A drip system conserves water. It delivers just the right amount, bit by bit. So you don't have to worry that plants will get overwatered. And you don't have to worry that you'll water the wrong parts of your lawn.
They're affordable…Since they use less water, you'll save money on your water bills. When you water your own plants, your hose sprays out more water than necessary. Over time, your savings will add up and a drip irrigation system will pay for itself.
They're automatic…Why water your own lawn when you don't have to? Drip irrigation is set to timers. So you can spend your time however you like.
They're precise…Watering with hoses and sprinklers almost always waters areas that don't need it. In addition to wasting water, this can create weed problems – which means more weeding! To speak to an irrigation professional, call 925-529-4391 today.
Drip Systems or Sprinkler Systems?
Which should you choose for your lawn? Drip systems are great for gardens and gorgeous landscaping jobs. Since they prevent erosion, runoff, and weeds, they're perfect for watering specific plants. They can also prevent disease or damage to leaves, since water is applied directly to the root areas instead of to leaves. Sprinkler systems are good for watering lawns and yards. Like rain, sprinkler systems cover large areas. So if you have lots of grass to water or other ground covering, a sprinkler system is a good choice.
You can also install both… This way, you get the best of both worlds for different parts of your landscape. But the best choice is to ask yourself: what are your landscape's unique needs? You may have a flower bed or a vegetable garden. And you may have an expansive lawn in your back yard. To find out how we can help, call 925-529-4391.
We're specialists in all types of landscape irrigation services.
Call us for…
Installation
Repair
Maintenance
System upgrades
System alterations and modifications
Coverage area expansion
Parts replacement
Timer reprogramming
Leak discovery and repair
Spring startup
Winterization
And more…
Our team has years of experience working with drip irrigation systems, sprinkler systems, and other landscaping projects. We've worked on everything: flower beds and small gardens, residential lawns, commercial and industrial landscaping projects, and more. When you work with us, you're getting the benefit of our experience. We'll work with you from start to finish and make sure you're completely satisfied with the system. And after we're done, we'll give you tips and advice for saving on your bills, conserving water, and keeping your lawn healthy. To speak to a team member today, call 925-529-4391.