Danville Sprinkler Repair

Efficiency Experts for Every Season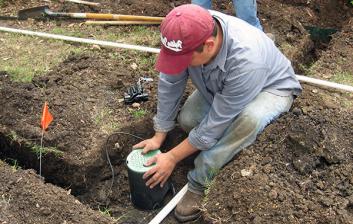 If you've just started your sprinkler up for the first time since last October, you may find that it isn't working quite as well as it did last year.
This is because a sprinkler system is a precisely tuned machine with components that need maintenance every year to keep everything running smooth.

Our Danville sprinkler repair team suggests having your system tuned up every spring when it is first started up. This is the time it is most likely to present problems.
Why Call Our Irrigation Team?



We keep our promises
We'll give you an appointment window and stick to it. Then we'll give you an on-site pricing estimate, and we'll stick to that, too. You'll see from the moment out team arrives on your property that we take customer service every bit as seriously as we take our workmanship.

We only use high-quality materials

Our team relies on the industry's best heads, valves, pipes, clocks, and sensors from trusted manufactures like Hunter, Rain Bird, and Toro. When we replace a pop up or install an new zone, we'll do it to last.

We come prepared
We keep a wide variety of tools and equipment on hand at all times, so we can handle emergency sprinkler repairs on short notice. While the other guys could be driving back and forth between your home and the store, we're already done with the job.

Our Sprinkler Repair Team in Danville Covers System Audits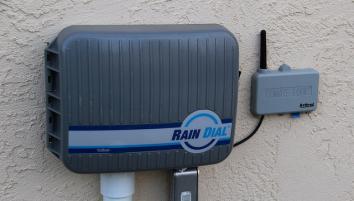 Even if your sprinkler is popping up at the right time and spraying the lawn doesn't mean that it is working efficiently. Pop up heads could be malfunctioning, the level of the turf could have risen and caused water to fail to reach its designated area, cracks in the underground delivery system could be causing pressure related problems in some of the heads, any of which could cause your system to over or under water areas of your lawn. Don't let your lawn suffer because everything "looks" ok, call in a specialist and make sure everything is working at its peak.
Our sprinkler repair team in Danville does a lot more than just spring tune ups, we are a full service repair team. That means whether you have a full scale emergency or just need a simple tweak, we're the team to call. Waiting on replacing a bad rain sensor or faulty timing system can result in even bigger problems down the line.
Our Danville Irrigation Repair Team is Fully Prepared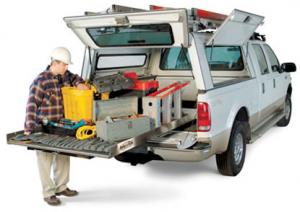 Our Danville irrigation reapair team carries over 2000 replacement parts on each of our trucks so no matter what the problem with your system turns out to be, we'll have exactly what we need to fix it without having to leave the property.
That cuts down service time, which in turn cuts down your cost. Don't try to save a few extra bucks by going with a "discount" sprinkler repair service or a local handyman, chances are they will take twice as long to identify and make the fix and it will end up costing you more even at their "discount" rates.
Specializing in Sprinkler System Repair & Installation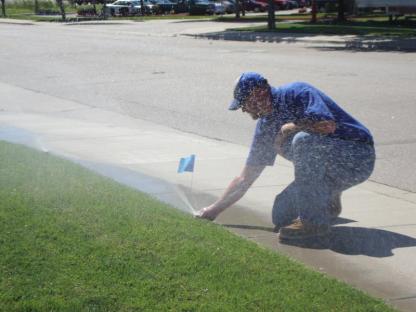 We are professionals, we only do sprinkler installation and repair. We know everything there is to know about every system that is currently on the market as well as most of the older systems that have been discontinued. Our specialists are specialists, they aren't guys who took a course here and there and got a certification, they learned through working with the systems in a real world environment because learning something from a book is far different that actually doing it.
When you're ready to step up to a world class Danville sprinkler repair service, give us a call, we'll be here to take care of you.